The Yoga Teacher Training Students of the Non-Profit Organization
Gyan Yog Breath hand out 70 free meals to Slum Children & holds a free Yoga & Dancing Workshop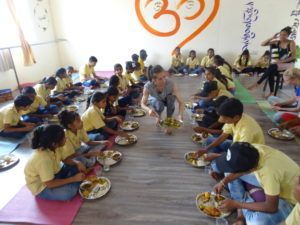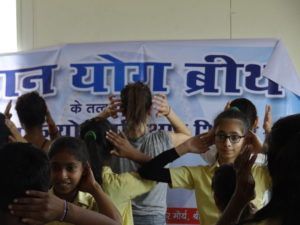 May 2018: Towards the end of our 200 & 300 Hour Yoga Teacher Training in May, we invited Pankh-the Creativity School to our yoga ashram. Pankh the Creativity school is a school that provides free education, stationary and clothes to the children living in the slums of Rishikesh. It's run by our dear friend and partner Alankrita Bannerjee.
Our yoga Teacher Training students designed a Yoga/Dancing/Singing Workshop with interactive role plays, music and lots of laughters.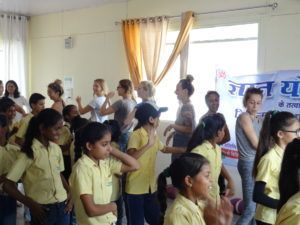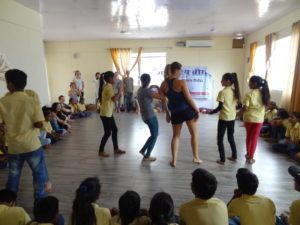 The children of Pankh highly enjoyed their day at our yoga school- so did the YTTC students.
After the Yoga Workshop, the yoga teacher training students handed out freshly cooked food to the children and served them with water and sweets. We donated 50 yoga mats to Pankh and keep supporting them financially.
We feel very lucky to know this organisation and are so proud of what Alankrita and her team do. They work so hard to provide these kids with an education!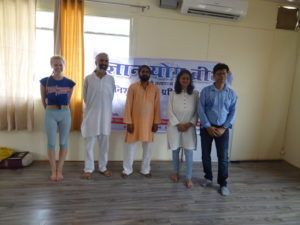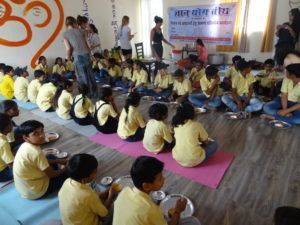 Watch the video we created for them
Read more about Pankh