Co-operation with Pankh- The Creative School in Rishikesh
Gyan Yog Breath is an official partner of PANKH the Creative School for Slum Children
PANKH is a school for 200 slum children around Rishikesh that usually could not afford basic and creative education. The school is completely sponsored by donators from different countries.
The school provides school uniforms, books, stationary, qualified teachers, meals and outdoor activities.
The children are trained in Hindi, Maths, English, Arts, Crafts, Sports, Music and Dance.
Alankrita Banerjee, the founder of Pankh, who is a guest teacher at Gyan Yog Breath introduced a campaign called Empower Her to  the mothers of the children.
They are taught to make bags and jewellery from plastic and paper waste so they can contribute to the family income.
In Rishikesh, there are more than 10.000 families that live with an income of below 1000 Rupees per month.
Since 2014, Gyan Yog Breath holds free Yoga Classes and Workshops at Pankh and provides regular meals for the kids.
During a Yoga Teacher Training with Gyan Yog Breath, all students get the chance to spend an afternoon with the children, teach yoga to the kids and get to know India behind the scenes.
During Karma Yoga classes, we prepare projects, presentations and yoga classes for the kids. Around the 12th of each moth, 45 of the children are invited to the Gyan Yog Ashram and participate in the workshops and classes. Afterwards, a warm meal is served to them by the YTT students.
For us at Gyan Yog Breath it is extremely important to contribute to humanity. We believe that it is an urgent matter to support local under-privileged children. It also gives our students the opportunity to get to know the many facets of India and dive into real karma yoga (selfless action).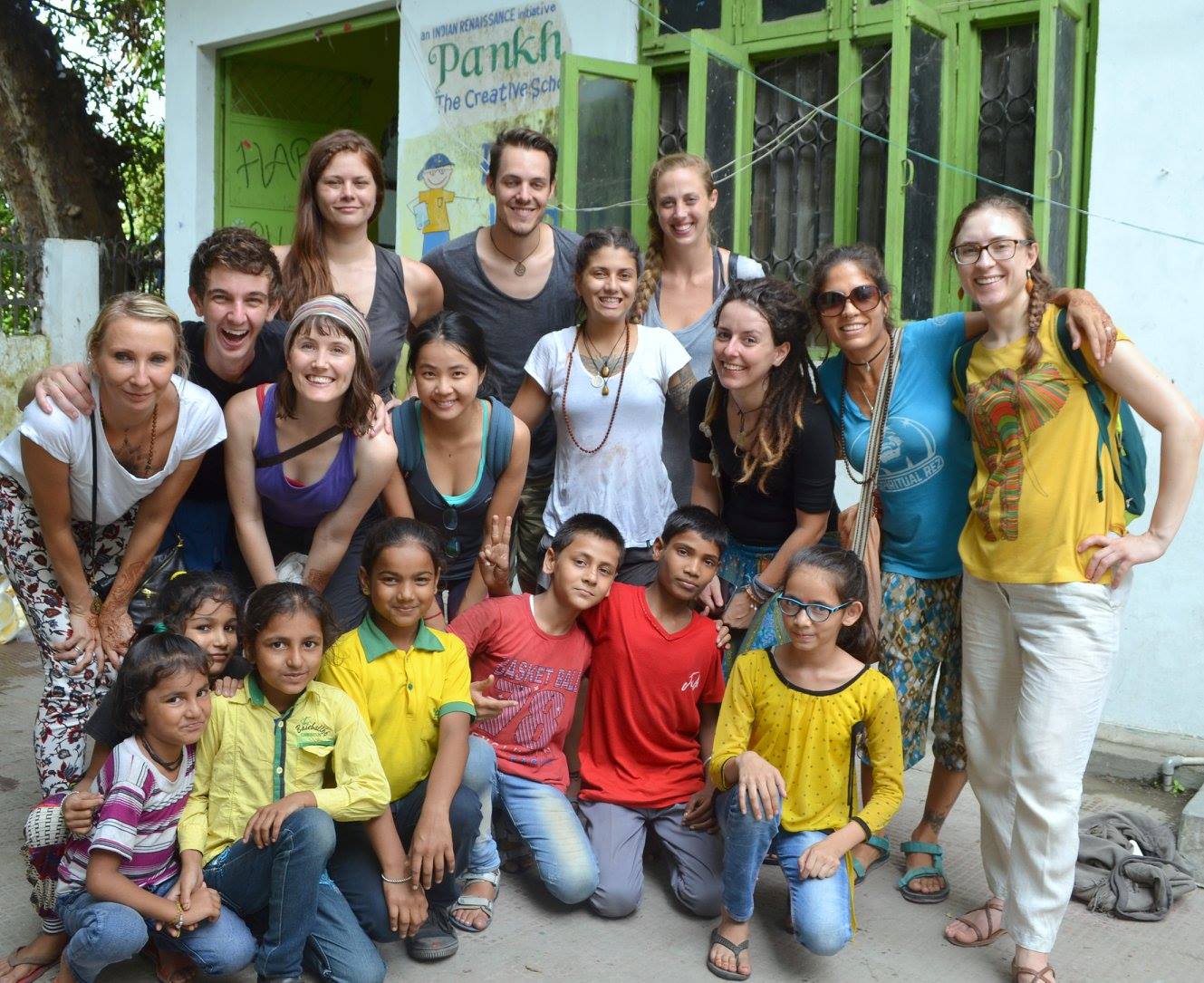 November 2019: Towards the end of our 200 & 300 Hour Yoga Teacher Training in May, we invited Pankh-the Creativity School to our yoga ashram. Pankh the Creativity school is a school that provides free education, stationery, and clothes to the children living in the slums of Rishikesh. It's run by our dear friend and partner Alankrita Bannerjee.